Not sure what to buy the pet parent in your life? Our new limited-edition Gift Cards come with 2 YEARS expiry and include FREE DELIVERY for your recipient!
Give a gift that makes 'scents'. Choose from our wide range of furcare, skincare, accessories and everything needed to keep hounds, homes and humans in harmony.
Available from £19 with your choice of value. Can be stored safely in Apple Wallet.
Electronic Gift Card suitable for Apple Wallet
A dog's sense of smell is 100,000 times stronger than ours.
SO FRAGRANCE IS AT THE HEART OF EVERYTHING WE DO
The Sniffe is what sets us apart from the pack.
A signature scent, carefully created by pet aromatherapists, combines the finest grade of 100% natural essential oils renowned for their aromatherapeutic benefits. It create harmony for hounds and humans alike. For your dog, its like a walk in the woods; a reminder of their 'happy place' (& much nicer for you than the foxpoo they prefer).
FORMULATED WITH TOP QUALITY ESSENTIAL OILS
Our essential oils are derived from plants grown at high altitudes and cut at selective times. These oils are distilled for longer to extract the full aromatic components that give the oils their potency & efficacy.
Our beautiful aromatic essential oil blend of Cedarwood, Petitgrain, Juniper Berry, Vetiver and Ho Leaf has many aromatherapeutic skincare and well-being benefits that can help calm and relax dogs.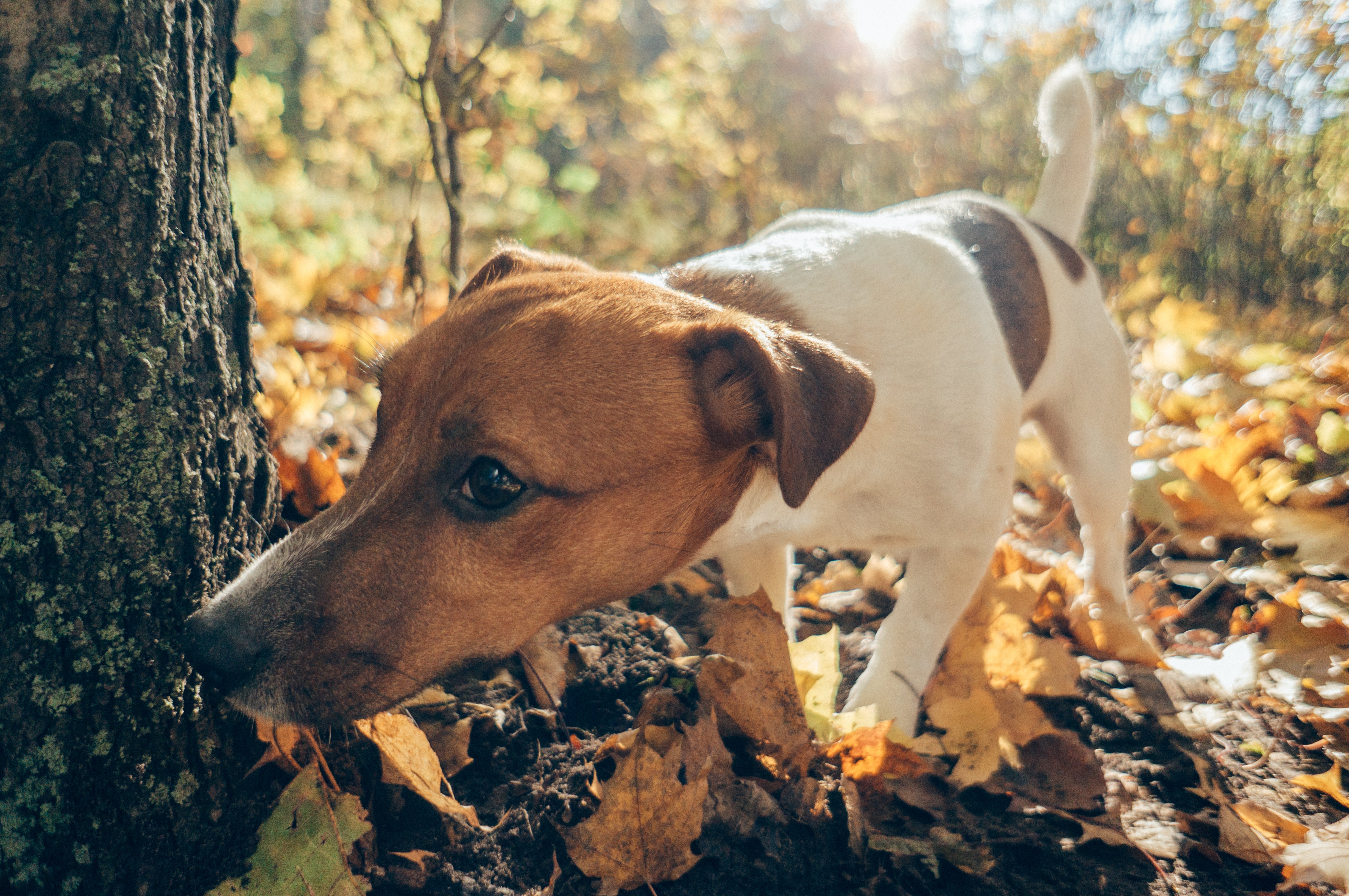 Woodland Wonderfur
To humans, this aromatic woody scent opens with a hint of citrus petitgrain to uplift and revive the senses. Fresh green grass notes of vetiver are delicately entwined with an infusion of warm camphorous cedarwood bark oil from the Atlas mountains.  
A few drops of Juniper berry bring rich comforting aromatics to create a wonderful woodland vibe, while herbaceous ho leaf infuses a beautiful soothing 'scents' of peace, cool and calm in the woods.  
To hounds, the Sniffe is a familiar reminder of the natural earthy woodland smells found whilst foraging and sniffing the great outdoors.
Read More